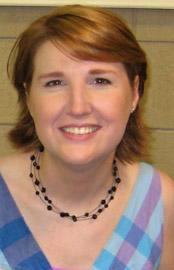 An elephant told my mother that I loved to draw. My early crayon outline launched a collection of doodles, pencil drawings, and paintings. For longer than I can remember, I have been enchanted by art. And from the age of three, my favorite subject was, and continues to be, animals.From oceans and grasslands to jungles and plains — there is such diversity, texture, and beauty in the animal kingdom that I don't think I could ever get bored of it.

I am a proud native of Iowa. All my life, I've lived within a few hours driving distance of my hometown, Cedar Rapids. Because I wanted art to be my career, I pursued a degree in graphic design at Kirkwood Community College. Upon graduation, my first job was working full time as a graphic artist at TelecomUSA publishing and I have been immersed in the graphic field ever since.

Over the years I have dabbled in many forms such as, painting, knitting, sewing, paper crafts, photography, embroidery, and computer graphics. Lately, I've been exploring alternate mediums including acrylic paints on wood and canvas.

With everything I make, what I enjoy most, besides being able to exercise my imagination, is creating a smile. For at least a few minutes, I hope I can bring a little bit of happiness to someone's day. This is one of the biggest reasons why I love working on this latest project – my monsters. These colorful creatures have found the child inside the adult that I've become. I hope that Carmine, Persy, Barry, and Kelly make others smile as much as they do me.




Be the first to post a comment.