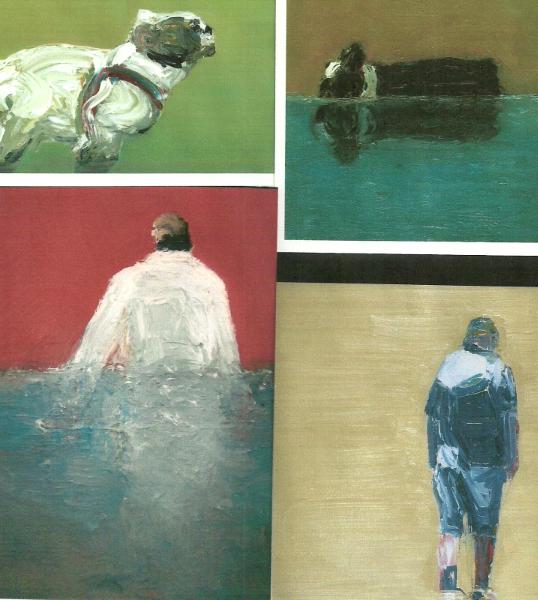 Hi, I didn't start to paint until after I was out of school. Call me a 'late bloomer' I guess. I saw an exhibit of the painter Toulouse-Lautrec & after reading about him, I kind of identified with him. I'm the runt of my litter. At the time, I couldn't tell a Van Gogh from a Picasso, so I started to buy books on artist's lives & tried to paint like them . I love the act of painting, the smell of the paint itself. My Inspirations are too numerous to list, but here are a few of my favorities: Picasso, Francis Bacon, Julian Schnabel,& my hairless American terrier, Nica. Ciao!

Work exhibited: San Diego Museum of Art, Oceanside Museum of Art, Riverside Museum of Art, Escondido Performing Arts Center, Athenaeum Music & Arts Library, SD Art Institute, San Diego County Fair, Best of show 2003.
Featured Artist & Work chosen for official SD Art Walk T-shirt, 2004.
Featured in 'Our People,Our Places A San Diego Photo Story' A collection of voiceofsandiego.org's best photography by Sam Hodgson Published 2011.
Painting "Back Rub" featured on cover of SD CityBeat.
. Some paintings available in San Diego at L'Atelier art gallery, 2655 Reynard Way, Mission Hills 92103. (858) 336-6332.)I also from my studio (studio visit) in San Diego, Calif. & online at Saatchi Dan Adams.