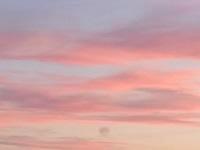 I find inspiration in Life's struggles, dreams, in the beauty of Nature and the Garden.
Thaloblue is the key color in the majority of my prints.
Its purity and neutrality holds a fascination for me, the endless ways it can be combined with other colors, yet still have presence, alone by its self.
Its the soul of the Gulf Stream, the color of night and sky, both warm and cool.
Printmaking has been my main form of visual art expression since 2001.


Be the first to post a comment.