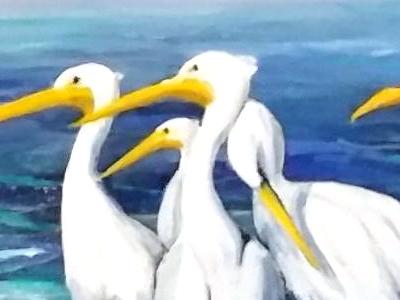 Susan Binford Upcoming Events
October 2019
I'll be exhibiting at the
Poway Center for the Performing Arts all month
! "A Different Perspective, an Art Exhibit", displays the works of Carol Cottone, Barbara Taylor, and Susan Binford. Gallery hours are Tues-Fri 10 a.m. to 2 p.m. and Saturdays 10 to 3 p.m.
November 2019 Join me Saturday Nov 9th (2-5 p.m.) for "Wolves, Art, and Wine" at the Ofila Vineyards and Winery for the annual fundraiser for the California Wolf Center.
December 2019 I'll be showing my artwork including holiday themed works during December Nights at Balboa Park. Come to the Spanish Village Art Center on Dec 6th from 3 p.m. to 11 p.m. and Saturday Dec 7th from 12 noon to 11 p.m. Look for me close to Gallery 23, the Southwestern Artists' Association's gallery.


Be the first to post a comment.