A Young Marilyn Monroe
Art competitions
::
Art Meets Fashion
:: A Young Marilyn Monroe
Please join us in thanking all artists who entered their work in the Art Meets Fashion competition.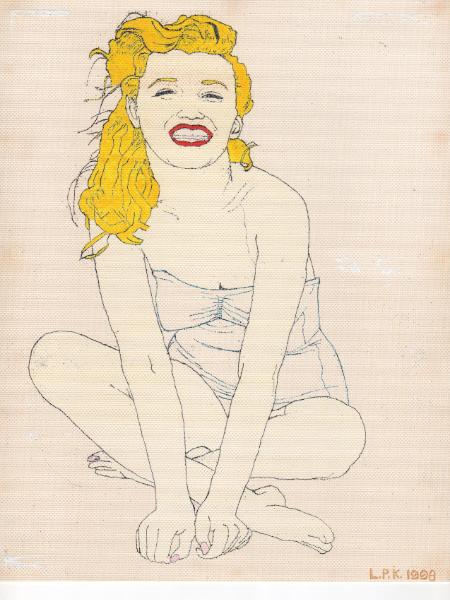 A Young Marilyn Monroe
Laura Kirkbride

Next
Portrait of a young Marilyn Monroe, painted in 1998. My style combines the mediums of classical art with portraits and cartooning with bold colors which shows how life is meant to be fun and happy. And this portrait of Marilyn is when she was youger and seemed happier. In regards to the Art Meets Fashion contest I believe Marilyn Monroe was a great fashion icon and I could see this portrait on t-shirts to continue the influence she had in the fashion world.