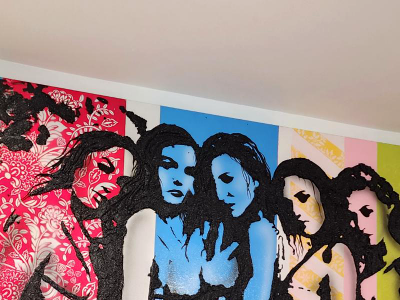 Click an image to enlarge

Non - resistance features a collection of paintings that explores the female form in it's many facets as seen through the eyes of the artist. There's no reservations or thoughts of witholding what the artist casually embedded within each of these compositions . The approach allowed his freedom of expression to flourish abundantly and without restraints.

Various combined techniques were utilized that viewers become submerged by the artist quest to induce the mind to liberation. A ravishing color palette boldly taking form to evoke a passionate embracing response that gives life to the mind gripping content presented. The declaration has been made and the artist has spoken from the whispering brushstrokes into the mind of the resistance to be non- resistance.

Be the first to

post a comment

.