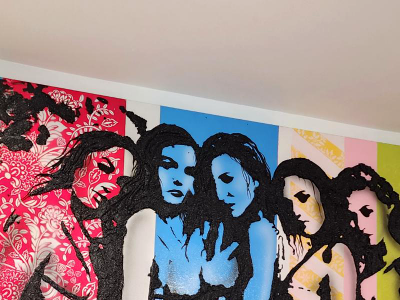 Click an image to enlarge

Undecided Temptation is a palette knife series still in progress but features three paintings fully completed with two others to come. Each painting created in its own uniqueness allows the viewer to experience the correlation between these compositions solely based on the emotional energy present within them. Various Styles and techniques were utilized in the creative process that each composition stand abroad and yet together in the sense of a engrossing revelation. Colors are clearly honorary towards their complimentary friends in a harmonious dance resplendently arranged.

The creation of the series follows a story told by the artist of an old friend who challenged life and the unyielding temptations that surrounded her. The artist represented and captured the emotional Avenue in which she traveled by allowing the reflective compositions to speak of her story.

Be the first to

post a comment

.