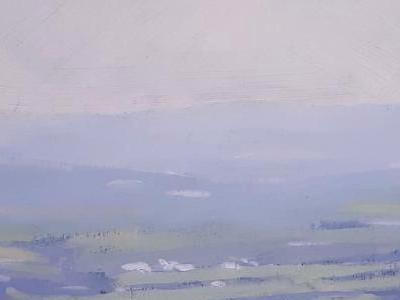 I love colour, the physical act of mixing fantastically named colours (vert emeraude, burnt umber etc) and putting them on canvas. I also love the associated smells, which is one of the reasons why I have recently returned to working in oils.... And I love the outdoors, enjoying the scenery I love to paint. I am blessed to be living in one of the most beautiful parts of the world.

Having turned down studying art history and art college in my teens to study social sciences instead, I nevertheless kept painting. I like experimenting with different media, strong colours and contrasts.




Prices vary depending on size, medium and framing. Some works are mounted and/or framed, some are not. Postage costs vary depending on size/medium (non UK customers get lucky as postage prices are static worldwide...)




Be the first to post a comment.