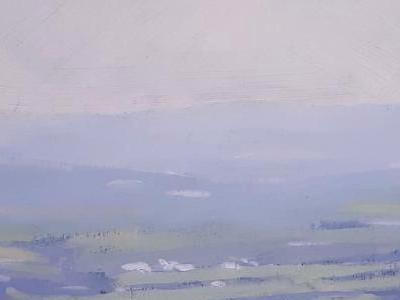 I love colour, the physical act of mixing evocatively named pigments often with long histories (vert emeraude, burnt umber etc) and putting them on canvas. I even love the associated smells, which is one of the reasons why I have recently returned to working in oils (and keep my studio well ventilated...) And I love the outdoors, enjoying the scenery that I love to paint. I am blessed to live in one of the most beautiful parts of the world.

Having turned down studying art history and art college in my teens to study social sciences instead, I nevertheless kept painting. I love experimenting with different media, colour and contrasts.




Prices vary depending on size, medium and framing. Some works are mounted and/or framed, some are not. Postage costs vary depending on size/medium.




Be the first to post a comment.