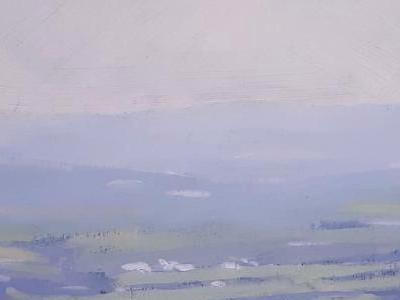 Woody Bay in earth pigments 2
Woody Bay in earth pigments 2

Having found a source of 4 great earth pigments in one location in my locality I added a few from Jackson's Art, got grinding and mixing with linseed oil and siccative, and this is the result: An earthy picture of stunning Woody Bay on the Exmoor coast in muted colours. It's been very exciting to, in a very basic manner, emulate the old masters who had to make their own paints. 20 x 25 x 4cm (deep edge canvas), no frame necessary, ready to hang.

I'm very pleased with the result, an honest, grainy (using coarse grinds...) depiction of a piece of very colourful coastline. What do you think?

Materials used:

Handmade oils using local earth pigments supplemented with Cornelisson & Son colours on a 25 x 20 cm deep-edge canvas. Signed and ready to hang.

Be the first to

post a comment

.