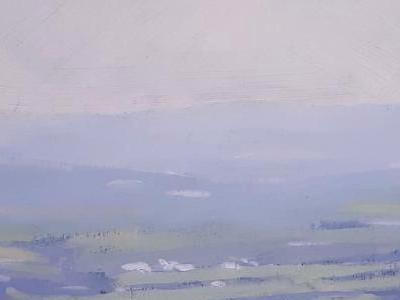 At Horsham Steps, Dartmoor
Along the river Bovey on the East side of Dartmoor National Park are a series of boulder strewn rapids, where the water disappears under the rocks. Lower down is called Becky Falls, but Horsham steps higher up, is less well known. It is one of the prettiest places on Dartmoor, and I have tried to capture its essence here, the mosses, the random rocks and the water-filled atmosphere.

Painted on a robust Jackson's deep edge canvas, 75 x 60 x 4 cm

Be the first to

post a comment

.