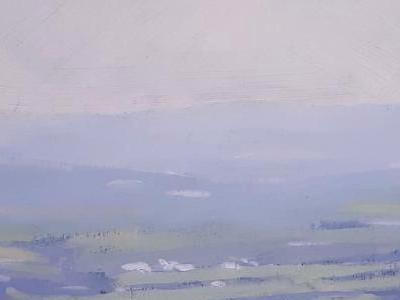 The waterfall at Spekes Mill's Mouth
The Atlantic coast of Devon and Cornwall is full of gems, including numerous small and larger waterfalls, where inland streams tumble off the cliffs to the beach below. The one at Spekes Mill's Mouth in North Devon is particularly good. Using plain but strongly contrasted colours, that I hope do homage to the travel poster artists of the 1930s, this shows the waterfall in spate, where it has created a delightful little pool, just a short distance from the beach. The South West coastpath passes nearby, and an open access track reaches this spot from nearby Docton Mill gardens.

Acrylics on a 61 x 51 cm (24" x 20") standard canvas, unframed.


Be the first to

post a comment

.