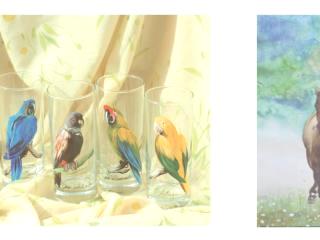 Horse and flower oil paintings
Click an image to enlarge

"I love horses, from all animals living on earth they are the most painted and photograped.
I decided to paint horses and scenes with horses to form a collection of art called "Among horses, flowers and landscapes of my country".
I show you just few samples of the paintings of this collection for you to see how beautiful are this kind of animals."
Be the first to
post a comment
.
"MAURI VIRTANEN is made to shine, this is told by his unblemished traces and by his powerful creative spirit. This is why I appeal to his enormous faiht for him not to desmay, because beyond his talent is consistency wich will consolidate without any doubt his steps in this universe that only the chosen have a space".

MVN, the art of Mauri Virtanen •
Quito, Ecuador
•
0059322521377
Copyright © 2022
RSS
|