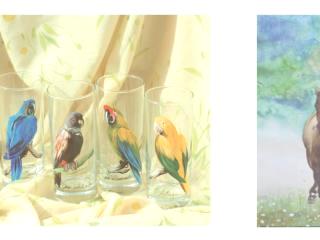 Click an image to enlarge

"As an artist, I feel a deep satisfaction after painting all these ship pictures.
Every single one of them represents a goal, the fact of painting them from simple photos of the ships or even from its models, was a difficult thing without any doubt.
As an Ecuadorian, I am proud of having painted the biggest fleet of oil carriers and tankers of the west coast of South America.
These paintings are the leading part of the Museum of the Ecuadorian fleet of oil carriers and tankers, it is run by the Ecuadorian Navy."
Be the first to
post a comment
.
"MAURI VIRTANEN is made to shine, this is told by his unblemished traces and by his powerful creative spirit. This is why I appeal to his enormous faiht for him not to desmay, because beyond his talent is consistency wich will consolidate without any doubt his steps in this universe that only the chosen have a space".

RSS
|