Catherine McClure Lindberg Landscape...
Artist directory
:: Catherine McClure Lindberg Landscape Artist, Oil...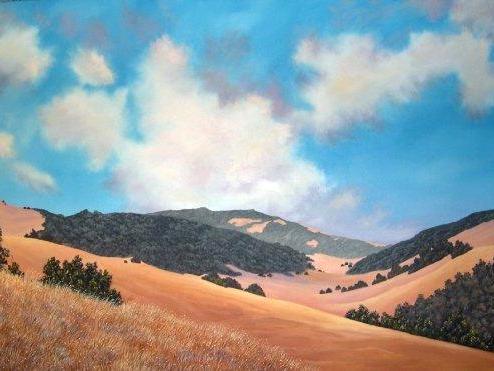 About
I was born the 3rd child out of 4 to two artist parents.  Started painting at the early age of 12.  Obtained my BFA at the California College of Arts and Crafts in Oakland, CA. Now called California College of the Arts. I have been painting and selling from coast to coast for over 30 years.  I gain most of my inspiration from my local area in Northern California. I hike all over Mt. Diablo sketching, photographing and painting small paintings en plein aire.  I use this information in my studio to create the larger pieces.  The mountain provides and endless inspiration with its ever changing color, light and mood. When viewing the world around us, we are often struck by the beauty of a scene. The stillness of a winter morning, sunlight...