Noric Wellness Center
Artist directory
:: Noric Wellness Center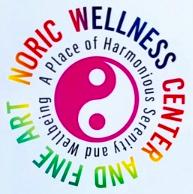 About
Thank you for your interest in the Noric Wellness Center. We have a genuine interest in providing holistic services to promote wellness and enhance your quality of life. Massage is our main modality. We realize the myriad benefits of massage and the importance of human touch. Massage is able to affect the nervous system to relieve stress, soothe muscles, relieve aches and pains, regulate disturbed sleep habits, improve circulation, promote lymphatic drainage, restore vigor, vitality and energy flow to the body. Massage also releases endorphins to enhance emotional/mental states; eliminating feelings of depression and sadness. The integrative, alternative and preventive holistic therapies we provide offer a holistic approach to health maintenance and...
Blog
Vitamin Awareness
Norma's Variety of Spice Blog- I ordered a load of vitamins from a brand I won't mention; it's an allowance that's included with my medical insurance. I normally purchase vitamins that are organic or don't contain toxic and unnecessary ingredients; what's the point in taking supplements that contain ingredients that can harm the body; makes no sense to me. Even with vitamins, we have to read the labels to make sure we're not ingesting toxins.
Cupping session
Preparing for an Asian Fire Cupping session; and then Vibration Sound Therapy.
Pickled Beets
Norma's Variety of Spice Blog I used to buy pickle beets but decided to buy them raw and make my own; since they taste so good and very nutritious. First I boil them using filtered water and let them cool, peel them add them back to the beet juice, add balsamic vinegar and a little brown sugar, let simmer, pour beets and juice into container and refrigerate. Beet juice is very expensive, but you can make your own.
La Mesa Farmers Market
We are at the Farmers Market in La Mesa until 7pm. Paintings, Art cards and tags, journals, jewelry, t-shirts and more. Coupons for 40% off massages.
Practical use Antiques
Norma's Variety of Spice Blog I found this gem at the Corner Store on La Mesa Blvd. I love antiques; reminds me of yesteryears when furniture and everything in general was crafted with superior materials, craftsmanship and character. I'm using this cabinet at my home office as a medicine cabinet; my medicine being essential oils, tuning forks, cupping jars and such.