Norma Brinker
Artist directory
:: Norma Brinker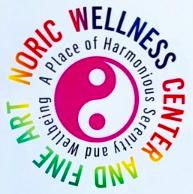 About
Thank you for your interest in Noric Wellness Center and Fine Art. My name is Norma Brinker; I have a genuine interest in providing holistic services to provide wellness and enhance your quality of life. Massage is my main modality. I realize the myriad benefits of massage and the importance of human touch. Massage is able to affect the nervous system to relieve stress, soothe muscles, relieve aches and pains, regulate disturbed sleep habits, improve circulation, promote lymphatic drainage, restore vigor, vitality and energy flow to the body. Massage also releases endorphins to provide that feel good feeling to eliminate feelings of depression and sadness. The integrative, alternative and preventive holistic therapies I provide offer a holistic...
Blog
My Favorite
I love this painting, I have it in my work space; when I'm doing a wellness session, I often look up at it and it does so much for my energy; the composition of the colors and the vibrancy's bouncing off the actual pigments.
Harmonious
Harmonious is an original painting on paper. The composition and paint palette renders feelings of peace, calm and a tranquil environment.
Do you Smudge?
These Smudge Wands are a beautiful addition to smudging sage during cleansing and purifying your space and during meditation. They are available on my website.
Shine
Yes, Shine! Don't ever stop shining. You are unique; Express your uniqueness.
Little works of Art
Little works of Art to give away at next Art Reception February 3, 2023 3-6pm. Had a good turn out on 1/6 but forgot to take photos; the sangria mocktails were a hit.