Norma Brinker Fine Art
Artist directory
:: Norma Brinker Fine Art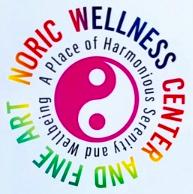 About
Artist Statement Abstract art represents workings of the inner being; is an expression of self and is born out of experiences, desires, hopes and dreams. Art seeks to satisfy a longing to be understood and accepted. Art communicates when words dare not or cannot; Art is life's forces screaming to be released, embraced and appreciated. Noric Wellness Center offers integrative, alternative and preventive therapies geared toward a holistic approach to health maintenance and wellness; treating the whole body; mentally, emotionally, physically and spiritually. The services offered at Noric Wellness Center help the body to heal itself.
Blog
Best Massage by Norma of Noric
Do you want a massage that goes beyond $? I put my heart and soul into my holistic massages. My massage is not just a service, it's an experience, you will actually feel pampered and cared for while having your stress, tension and pain eliminated; afterwards you will experience a floating on air effect with your feel good hormones released and doing their job to bring harmony to your mental, emotional, spiritual and physical being.
Events/classes/ Activities at Norma Brinker Fine Art Studio
Journal making classes, Painting Classes, Private Drumming circles and more at Norma Brinker Fine Art studio at Liberty Station. 2690 Historic Decatur Road, Barracks 19, studio 210.
SOLD
Norma's Creative Journals This lovely journal sold at the 1st Friday open studios event at Liberty Station, San Diego; Barracks 19 studio 210. Norma also offers classes in journal making. The journals have many uses: note book, journaling, appointments, drawings, keeping track of ideas and visions and gift giving.
Norma Brinker, Fine Art
Buy local and reasonably priced art. My art is colorful, happy, interesting and has compositional quality. Whether you're purchasing as a collector, looking for a piece to complete your decor or to uplift your mood; I can help you choose a painting that fits your need.
Rooftop
This is a fun conversation Piece; it's called Rooftop. 16x20x1.5 canvas, acrylic painting.Do you have any Rooftop stories? $275