Norma Brinker, Abstract Expressions
Artist directory
:: Norma Brinker, Abstract Expressions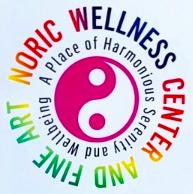 About
Norma started her art career in 2002 with the opening of Creative Expressions Art Studio in Spring Valley, Ca. She rented a 900 sf space where she offered painting classes taught by experienced artists. She also offered paint your own ceramics, hand building with clay and other craft classes. Creative Expressions Art Studio was also a hub for children's birthday parties. At that time, Norma was also a childcare provider, with an in home preschool; the children from the preschool were taken to the center a few times a week to be exposed to and to create art. It was the highlight of their day. During this time, though haven't had formal teaching in art, Norma purchased canvases and acrylic paint and begin painting. Norma has sold much of her work and...
Blog
Artist's Statement- Norma Brinker
Artist Statement Abstract art represents workings of the inner being; is an expression of self and is born out of experiences, desires, hopes and dreams. Art seeks to satisfy a longing to be understood and accepted. Art communicates when words dare not or cannot; Art is life's forces screaming to be released, embraced and appreciated.
Contemporary abstract art series emerging
Contemporary abstract art series and hand made/painted tables
Floating Wonders
As I stood back to see the progression of this painting, the name Floating Wonders came to mind; I envisioned colorful specs floating around the universe aluminating the earth.
Secret Hiding Place
This little gem is now available at the Noric gallery. Natural repurposed wood frame, 5x7 abstract painting.
Noric Wellness Center News
Noric is located at 7883 1/2 La Mesa Blvd; La Mesa Ca 91942. See website for hours of operation. Noricwellnesscentersndfineart.com.