In 1978, just after Star Wars came out, I purchased the model kit "Interplanetary U.F.O Mystery Ship" and assembled it as good as any average 10 year old kid could. The Leif Ericson (the original version of this model) was designed by
Matt Jefferies
. He designed the Enterprise from Star Trek and other spacecraft on the original series. The model was released in the late 1960's. The version I had, however, was relabeled, "U.F.O. Mystery Ship" and was molded in a light green glow in the dark plastic. The model was part of my imaginal space adventures using the Galaxy Laser Team figures as some of the characters in my space fantasies. Unfortunately the model I built as a kid didn't follow me into adulthood. I was pleasantly surprised to discover that the model had been nostalgically re-released in 2008. I ordered the model online and in a short time, I was building it in my studio in August of 2019. This is my photo blog of the build of the Interplanetary U.F.O Mystery Ship...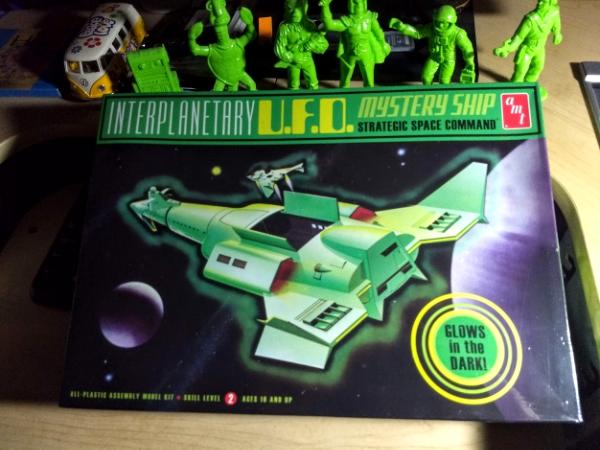 Opening the box...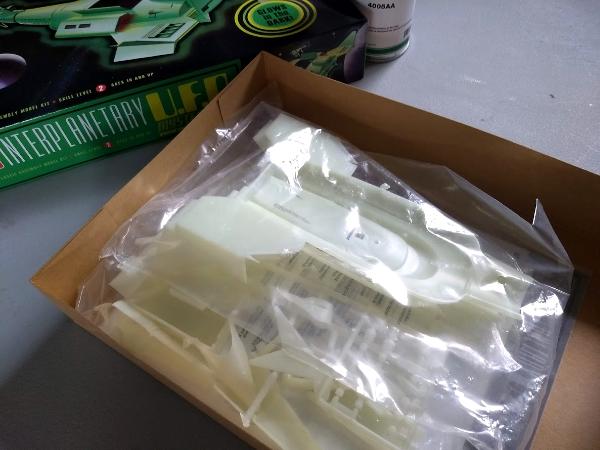 On the model kit instructions there is a bonus story adventure about the Leif Ericson space craft...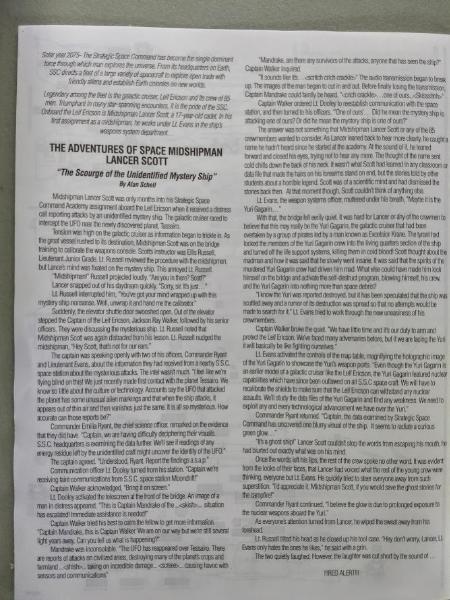 The decals for the model give you options. The option I chose was the "weathered and battle damaged Pirate Ship" version...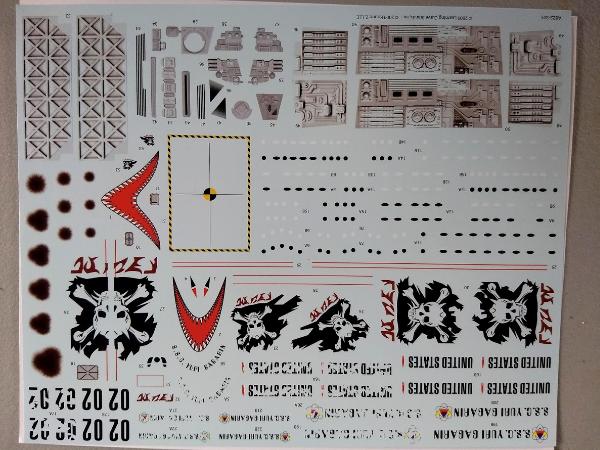 Shuttle docking bay assembled.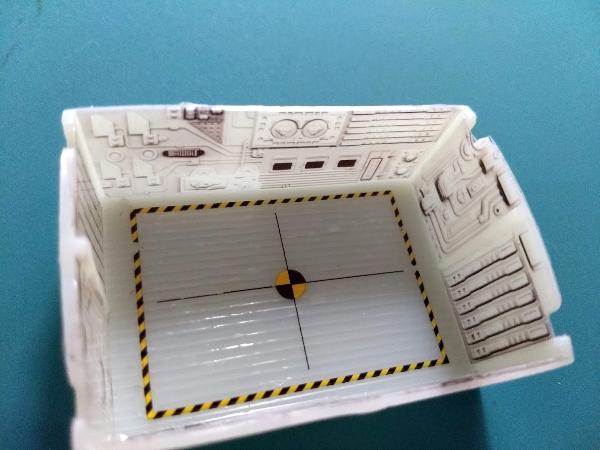 Docking bay and doors installed. Hull and neck parts being assembled...
Model and space shuttle fully assembled.
Time to weather and patina, enhancing hull details...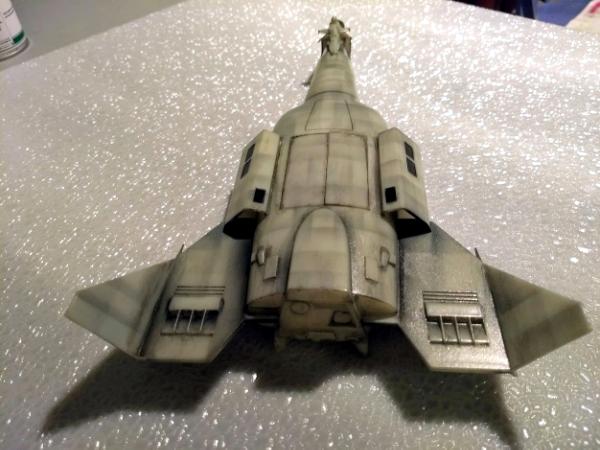 Adding the pirate decals...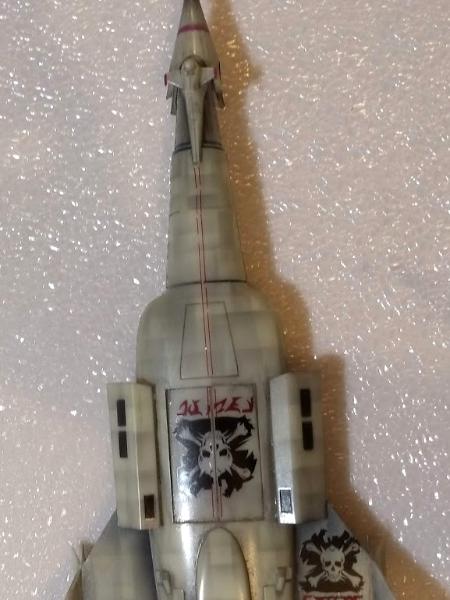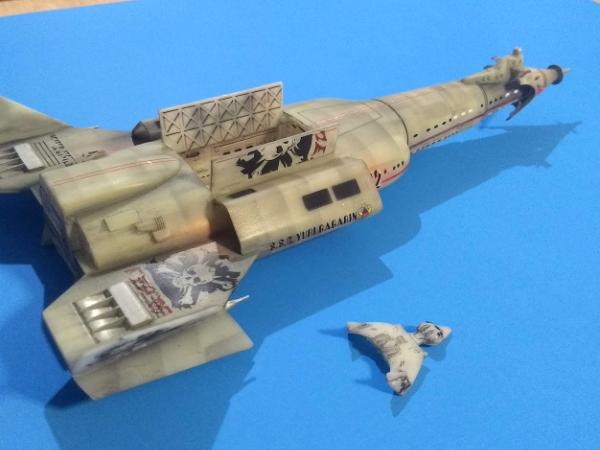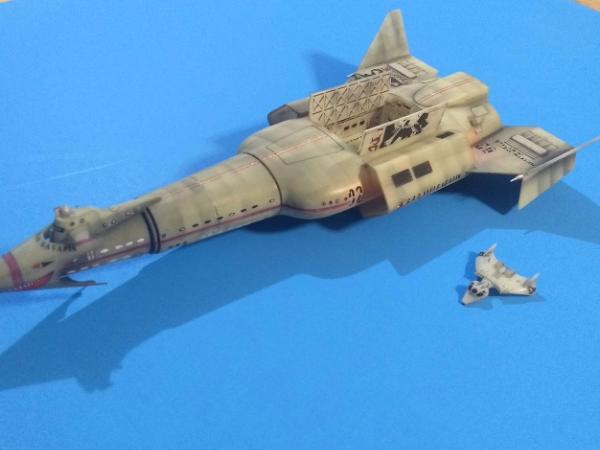 The finished model with some special effects just for fun! I imagine the glowing aspect of the ship to be an "aurora borealis-like" phenomena – the ship's protective force shield emitting residual energy after warp speed.
Warp speed to adventure!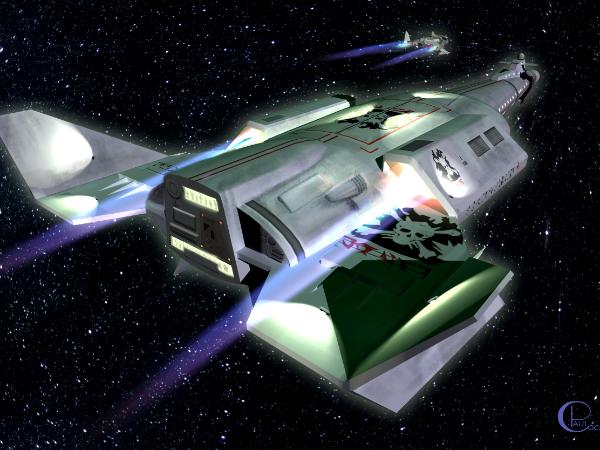 A look into the shuttle bay!
The shuttle emerges...