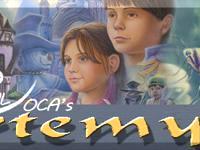 A tribute to BuNo 153101 as seen decorated in her Bicentennial colors!
History of 27 RF-4B-26-MC BuNo 153101/RM 15 of VMCJ-1: Da Nang, South Vietnam, December 1966 VMCJ-1 flew its first combat sorties from Da Nang in October 1966 - a little over 18 months after the first flight of the prototype RF-4B. RM 15 was in the initial batch of aircraft to arrive at Da Nang from Japan on 28 October, and it survived 44 months of intensive combat use, suffering only minor AAA damage to its radar in June 1970. The jet also endured a MOREST landing following a hydraulic pressure drop in May 1970. BuNo 153101's final service was with VMFP-3 at MCAS EL Toro, including a NATO deployment to Denmark in 1979.
On 22 May 1981 it crashed into a canyon wall near Ely, Nevada, after the controls apparently jammed - the crew perished in the accident.
( Source:, "US Marine Corps F-4 Phantom II Units of the Vietnam War" by Peter Davies)
Be the first to
post a comment
.
The myth is the public dream and the dream is the private myth.
RSS
|
Sitemap