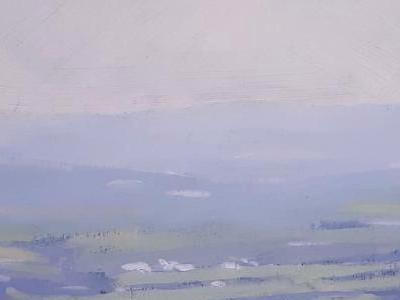 On Crook Peak, Mendip Hills
On Crook Peak, Mendip Hills

Crook Peak is the most westerly hilltop of the Mendips that many people will have seen when driving in or out of the Westcountry along the M5. The patchwork fields of the Somerset Levels lie below and the isolated hill called Brent Knoll is visible on the horizon... It's lovely climb tot the top for some fantastic vistas, although sadly you can hear the M5 motorway for a good part of the climb! Oil on a sizeable deep edge canvas. Can be framed, but doesn't need to. Oil on a 80 x 60 cm deep edge (4 cm) canvas. Ready to hang.

Be the first to

post a comment

.