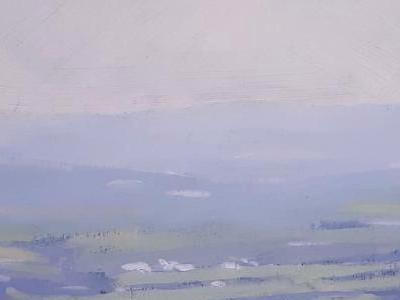 Weare Giffard in the snow
Whilst inconvenient I loved the beauty of our recent late winter weather. It inspired me to work on a few snow paintings and this is one of them. Looking down on the ribbon village of Weare Giffard in North Devon and the river Torridge from a high viewpoint.

Colourist and spontaneous in style, this sizeable work in acrylics has plenty of definition nevertheless. Painted on a 80 x 60 cm deep-edge canvas (plain sides) this is ready to hang.

Be the first to

post a comment

.