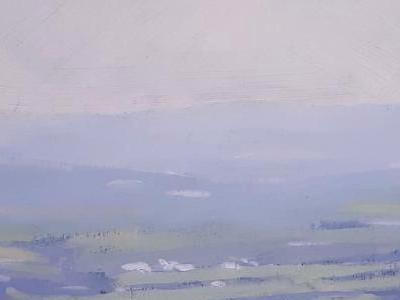 Reflections of the Lillybrook, Tedburn St Mary
The Lillybrook is an enchanting little stream in the heart of Devon. Where you find water you generally find the least tamed sides of England, which is what I love about river scenes. Pencil work is often seen as a tool for sketching only, but I love it as a medium in its own right. Treated with Winsor&Newton fixative to avoid smudging. Framed and mounted behind glass. Framed size: 44 x 32 cm. Treble wrapped for safe transport.


Type: Drawing
Medium: Other
Materials: Farrel&Gold graphite pencils on 160 grams acid free paper
41 × 29 × 0.1 cm (unframed) / 38 × 25 cm (actual image size)
This artwork is sold unframed
One of a kind artwork
Signed by the artist on the front

Be the first to

post a comment

.