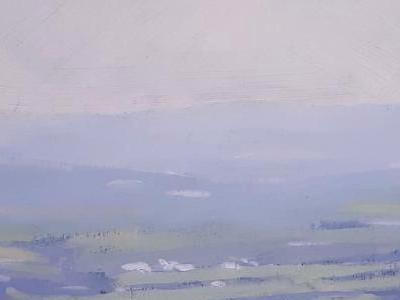 Wildwood at the Dewerstones, Dartmoor
The Dewerstones are a stunning outcrop of granite rocks on the slopes of the riverPlym on the Southwest edge of Dartmoor National Park. They are situated in a natural woodland of gnarled and bent oaks covered in lichen. In short: it doesn't come much more natural than that in England. I love this area as an inspiration for paintings and in this case a drawing in pencil. Pencil is great for sketching but such a beautiful medium in its own right! I hope you agree... Fixed with Winsor&Newton fixative to prevent smudging.

Type: Drawing
Medium: Other
Materials: Farrel&Gold graphite pencils on 160g acid free paper
29 × 24 × 0.1 cm (unframed) / 26.5 × 21.5 cm (actual image size)
This artwork is sold unframed
One of a kind artwork
Signed by the artist on the front

Be the first to

post a comment

.