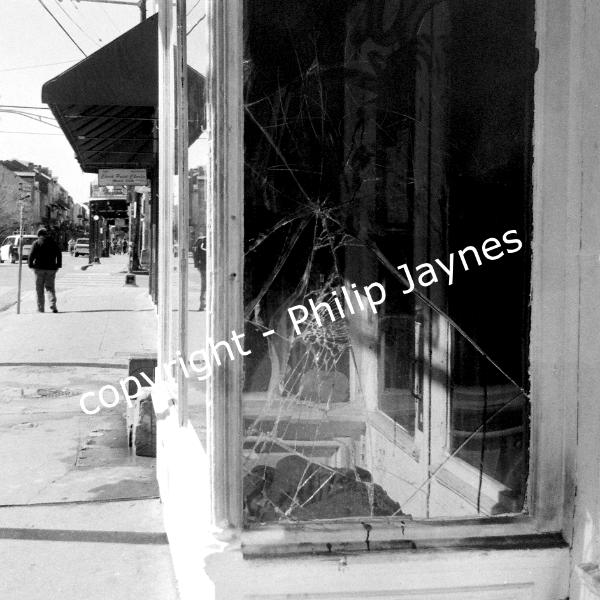 Broken
One of the hard realities of life in the Quarter, or any large city, is homelessness. I caught the reflection of the figure, sleeping in the doorway, in the broken glass of a box window. It's not my wish to capitalize on this person's misfortune, but rather to use my photography to bring attention to a problem that's gripping the nation. Broken glass, broken spirit.
8x8 photo - $25
Mounted on a 12x12 white mat board, signed - $40
12x12 photo - $40
Mounted on a 16x16 white mat board, signed - $60
Discounts applied to multi-unit orders. Shipping added to total. Contact Philip for purchasing details.
Be the first to
post a comment
.