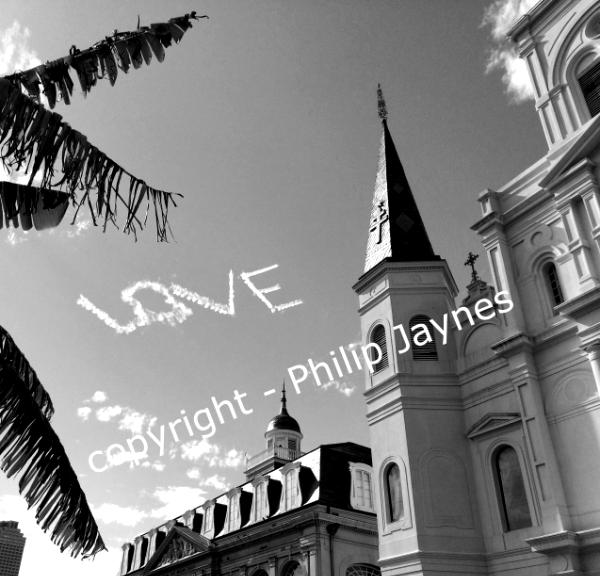 Love is in the air
I was selling my art on the fence at Jackson Square, in front of the cathedral, during Mardi Gras. A small plane had been skywriting words and symbols in the sky all morning, but from where I was, it was too far in the distance or upside down. After a while, I happened to look up, and there was the word LOVE. It was perfectly framed by the banana tree and the buildings. I got the shot. Love was in the air.
8x8 photo - $25
Mounted on a 12x12 white mat board, signed - $40
12x12 photo - $40
Mounted on a 16x16 white mat board, signed - $60
Discounts applied to multi-unit orders. Shipping added to total. Contact Philip for purchasing details.
Be the first to
post a comment
.