G S Darrah,BACKLIT WINDOW ART, fantasy...
Artist directory
:: G S Darrah,BACKLIT WINDOW ART, fantasy art,science fiction...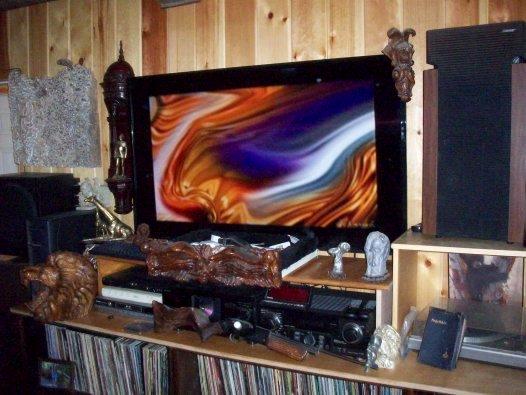 About
G S DARRAH I have been involved with art for a long, long time. It seems I'm always working on a project. Currently I'm working on a piano that plays in the wind. Also I'm building a light show in my picture window that will use sunlight. I also have made hand painted projector slides. I still have some of the best of them from back in the day. I used to rent them out to night clubs and for private parties. It helped me through some pretty hard times. I recently made kalidescopic movies using broken glass of many colors, floating in oil. I filmed it all through front surfaced mirrors that I made myself from rear projection TV parts.i am remaking those with a better camera I have a lot of images that i have been working on since...
Blog
im still here waiting to b discovered
im 73 now but im not giving up moving to the coast and making wind driven things