Rachel Houseman
Artist directory
:: Rachel Houseman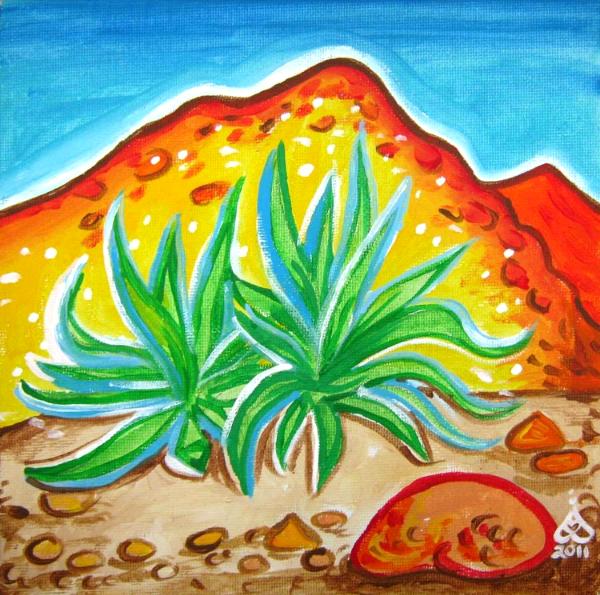 About
ABOUT THE ARTIST Artist Statement for ColorScapes Series I nspired by the beauty of the Southwest, these are not your average Plein Air Paintings. The series began in 2004 on a road trip around the Southwestern deserts. Each painting is created on-site with the intuition, color and vision of the desert as the artist's visionary eye sees it. Each subject matter is selected through a process of scouting and sketching and painting. The colors are added in a layering process similar to lightness and care of a watercolor. The visionary, "psychedelic," colors are interpreted from what is seen with the eye and what is intuited from the land with the heart. Each tree, cloud, cactus and mountain has a source of light from within that the artist can fine tune...
Blog
"Ghost Ranch" Solo Exhibit at Eye on the Mountain Art Gallery
A New Collection of Art Inspired by Georgia O'Keeffe Country. September 16th through October7th 2023.
Chaco Canyon Solo Art Show
Come See all New Art on the Theme of Chaco Canyon. Artist Night and Opening 5-9pm on Saturday, September 4th. Closing Event Night is October 2nd 5-9pm. Eye on the Mountain Art Gallery Santa Fe NM. www.eyeonthemountaingallery.com
ColorScapes 2020 Solo Exhibit Online
19 Pueblos is the theme for 2020 ColorScapes and each artwork will feature one of the 19 Pueblos of Northern New Mexico. This show will honor the work that the artist has done through Art Therapy over the last 6 years. An Online Exhibit will be featured on FB Live on Saturday, May 9th 5-6pm. Meet at the link: colorscapesfineartbyrachelhouseman@colorfulartheals.facebook.com
Greece
ColorScapes Fine Art Goes International this year! Don't miss Rachel Houseman's Solo Exhibit at Eye on the Mountain Art Gallery in Santa Fe, NM. OPENING: Saturday, May 11th 5-9pm; Closing Event for the Exhibit will be held on Saturday, June 22nd 5-9pm
"The Soul of Nowhere" Art by Rachel Houseman Honoring Wilderness
We are at a turning point. Our National Parks and spaces of wilderness private and public are in danger. This artshow seeks to help the viewer maintain a sense of awe not only for the quality of Nature, but through the Spirit of Nature that is within us all. Freedom is the vast expanse of unexplored textures, spaces and quality of depth in the imagination. OPENING NIGHT: Friday, March 3rd 2017 at Eye on the Mountain Art Gallery, Santa Fe NM. Call 928-308-0319 for more info. www.rachelhouseman.com