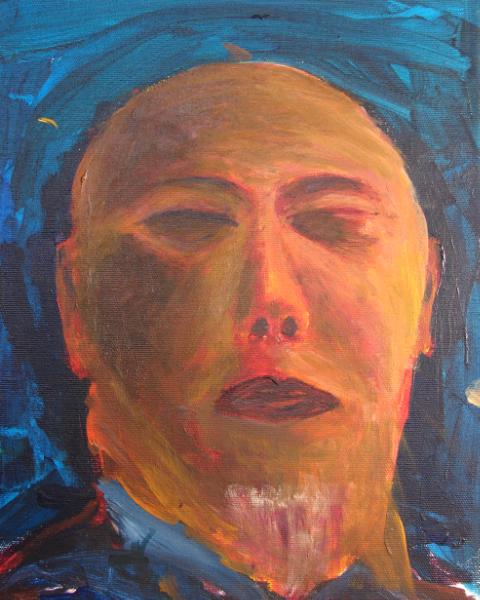 Self-portrait #1 - man with no eyes
after my wife died in 2004, I felt so uninspired to paint and had lost my passion. Stuart Burton, my mentor at the Art Academy of San Diego told me to bring a mirror to class and to do a self-portrait. It took me a month but finally I did this first portrait.

The artist community of Zhibit.org laments the passing of Wayne Hosaka Sr. . We are keeping this website online as tribute to the memory and life's work of Wayne Hosaka Sr. , RIP.