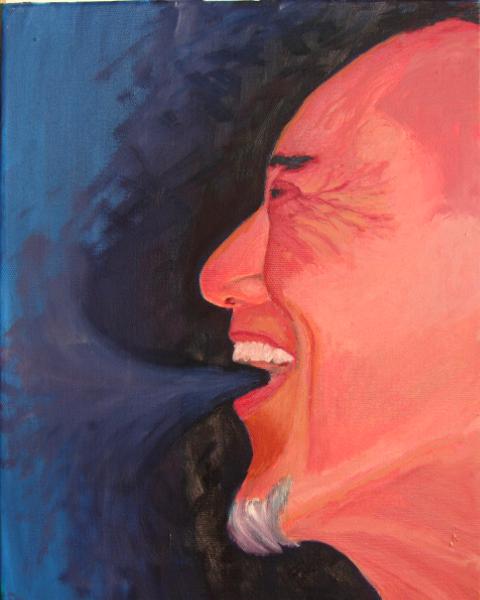 Self-portrait #5 exhale!
finally, after a year, I exhaled the grief and sorrow of losing my wife and began to paint with passion again.

The artist community of Zhibit.org laments the passing of Wayne Hosaka Sr. . We are keeping this website online as tribute to the memory and life's work of Wayne Hosaka Sr. , RIP.