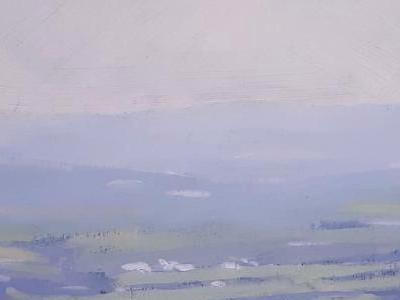 Rapids at the East Okement River, Dartmoor
I have lost count of how many visitors I have taken to the easily accessible and yet stunning walk along the East Okement River, near Okehampton! The river has just left the open moor and has entered a narrow cleave with rapids, moss covered stones and trees, and spectacular light.

An impression of the wild energy of the valley in oils. Go and see the valley for yourself if you get the chance...

Oils on a 50 x 40 cm canvas, framed in a sympathetic off-white frame (55 x 45 cm), varnished.


Be the first to

post a comment

.