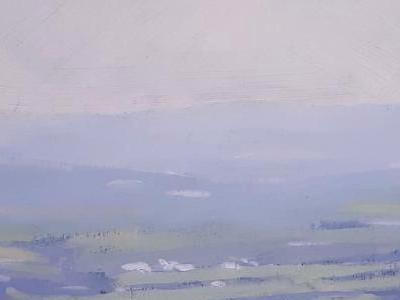 View of Dartmoor from Hatherleigh
In January 2012 I walked right across Devon, from Clovelly to Dawlish. About halfway I saw this magnificent view, with wintry hedges, and yellow-green fields because the snow had covered the grass for over a week. I love the seasonality of colours in the landscape, particularly the wide variety of greens and browns.

Painted largely with one palette knife, this painting has a spontaneity and freshness that I like very much. Framed in a 26 x 22 inches plain wood surround-frame (whole canvas of 24 x 20 inches is visible). Signed on the front. Free shipping!

Be the first to

post a comment

.