1/23/12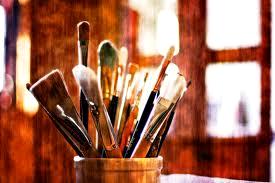 It's a joy to be creating this tribute to Mary and her art. It actually helps fill in that place of void her passing left to me, giving me a sense of connection to her I haven't felt in some time. Maybe it's turning 60 last summer and being all too aware of the rapid passing of time, with more "if not now, when?" moments. Maybe it's living with so many of the gorgeous works of art Mom created in our New York apartment and in our country home. Perhaps it's having four growing-up-fast grandchildren. It is indeed many things.
I hope all invited to enjoy this work will bookmark the URL of this website to visit often, because I'll be adding and changing things all the time.
You can add a comment below this or any other blog entry. I must approve all comments, so it might take a day or two to appear. Or email me if you prefer, if you have my personal email address, or contact me through this site on the Contact Page to share your thoughts, memories or digital photos of Mom's work. We will do this together!


Be the first to post a comment.

1/22/12

I conceptualized this website and its contents in January 2012 after months of my working on the letters of our grandfather. I am still processing those letters, written to his mother between 1906 and 1912 from boarding school and college and then during his early work life, in an attempt to better understand the man about whom I rarely have heard a good word spoken. I can say that I have some empathy for him now, nonetheless with reservations.

In meditation a powerful image of a website devoted to Mom and her artwork became very vivid, and today, three weeks later, it is a reality.

I invite all family members and friends who own any of Mary's work to send me a digital photograph of the art with its particluars, usually written by Mary on the back of the painting, and I will upload it here. If you don't have my personal email, contact me via the Contact Page and I will gladly contact you!


Be the first to post a comment.

The Life and Art of Mary Lee McNutt, 1921-2005
RSS
|