11/3/22

Last year I wrote here about meeting up with a great fellow who had been touched by my telling him about the painting "Head of Christ" that Mary had donated to the church where she is now buried. Evidently the pastor at that time had found it too intense for him and had it stashed it in a closet in his office where he showed it to me on the day of her funeral.




In August I again visited the church to pay my respects to my mother where she is buried in the memorial garden, by the lush plant in the photo. Within the building by a picture window overlooking the garden are two plaques with small brass plates bearing the names of all buried there. Her name is in the first column.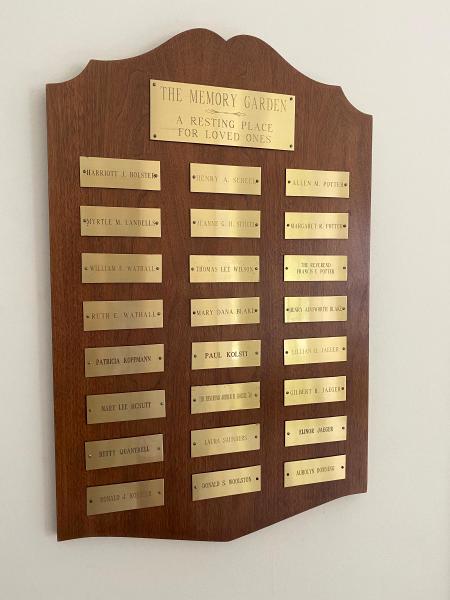 On this 2022 visit I sought out the gentleman who had been so kind to me last year and who had brought the painting up from the church basement where it had been propped against a wall for who knows how long.
Over the year we had maintained an occasional correspondence about life and about the painting. It was too intense for either us as it turns out. The eyes can seem to follow one wherever it hangs. He couldn't find a good spot for it at home and offered to return it to me.
I am blessed to have dozens of my mother's paintings in my home, and I collect the work of other artists as well. And then there is the practical fact that I am Jewish by religion and Buddhist by spiritual practice so this large and intense portrait of Jesus Christ wouldn't work for me at home. It wasn't appropriate for my psychotherapy office either, being of such a religious and highly personal nature. Therapists generally do not even display photographs of their family members where they meet with patients.
I said I'd come get it on my next trip to Maine, and in the meantime I began to search for a new home for this unusual painting.
I showed the photograph to everyone. I offered it to several friends, none of whom felt it was right for them. I contacted the Eastern Orthodox Church near my home to see if they would like it, given its iconic character. I offered to have it appropriately framed, imagining an ornate gilt frame worthy of the sacred subject. The only way I was able to communicate with the church at that time was by email, due to COVID. Perhaps it was because of COVID that I never received a response.
So I texted the Camden acquaintance who had the painting when my friend and I were back in Maine in the summer of 2022 and found he was still working at the church. We arranged to meet him there. After hugs all around and again paying my respects to my mother I asked about the painting.
In the interim he had shown it to friends. One day a young woman in the area saw the painting and said she would love to have it. Now it graces a room in her home, welcomed and loved and exactly where it belongs. I was so happy to learn that this unusual and beautiful painting now has the home it deserves and is bringing joy to someone who cherishes it.
And so this saga continues to unfold as it will. One day all that you or I own of such a significant nature will belong to others. Such is life. Galleries, showrooms, antique stores, collectibles shops and thrift stores are filled with this largesse. Sadly, even landfills and garbage dumps contain beautiful objects and personal treasures no one wanted anymore. Cherish what you have in this life and gift it to those who love it while you can. Do make sure your loved ones know what you want them to have when your time here is done. And in the meantime, may you be peaceful, happy, and light in body and spirit.


Be the first to post a comment.

10/14/21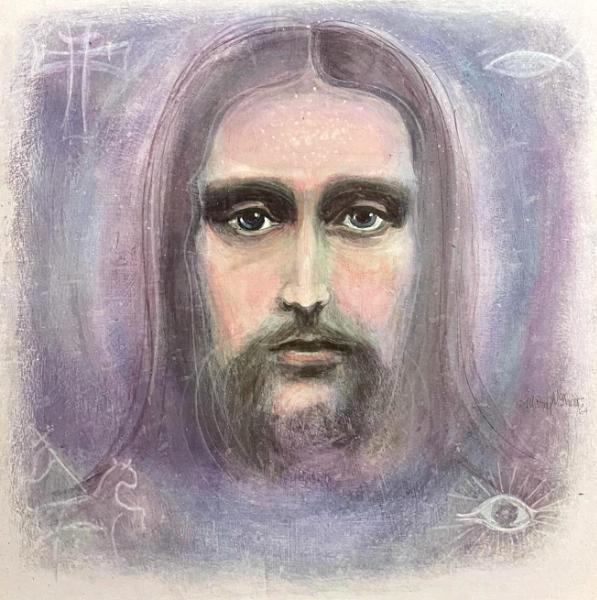 In September, 2021 I was in Maine with a friend and stopped in Camden to pay my respects to my mother Mary. We were able to go into the memorial garden where she is buried, and I wanted to see the plaque inside with her name, but the doors were locked. The man we asked outside who showed us in was very kind. I told him that she had given the former pastor a portrait of the head of Christ and that he had wanted to give it back to me. I said that I had told him that she wanted him to have it. The gentleman got an amazed look on his face, and he asked us to wait and hurried down to the basement. He returned carrying the painting and said he had discovered it down there only the day before. His eyes and mine filled with tears. He had only been working there a month, he told us, and finding this painting was so amazing to him. He had looked my mother up and found this site. I explained I had set it up for her. He asked me if I wanted the painting. I said, no, but if the church didn't want it, I'd like him to have it. My home is filled with my mother's beautiful work. I wrote the pastor and related this experience, and I left it up to her to decide where it will be. I will always be grateful to Zhibit for enabling me to display my mother's work here. So often over the years people have contacted me with a photo of a painting they think must have been done by her. Thank you for stopping here too!


1 comment | Post comment

To add to this episode in the ongoing saga of the wonderful art of Mary Lee McNutt, the pastor and I communicated by email, and she has decided to give this beautiful painting to the kind man who works at the church. I couldn't be happier. -Shielagh
-- Shielagh Hochberg, 10/24/21


7/19/20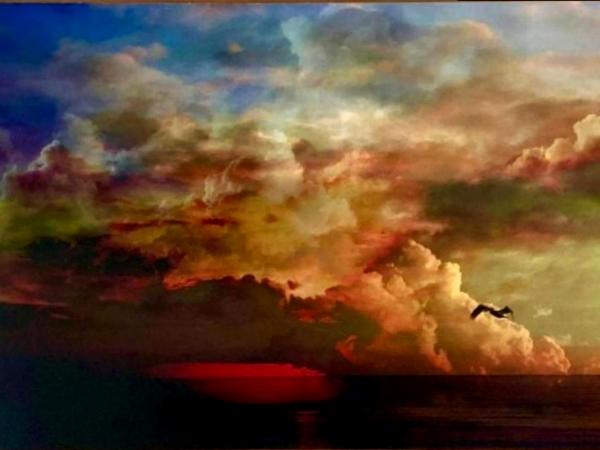 A dear friend, Robert Eder, is making stunning painterly photographs combining aspects of the natural world with creative overlays of form and color. The image here, "Long Ago", is an example of his work. Click on the image to view more of his pieces. Gifted musicians such as German pianist
Igor Levit
are streaming's performances for an international audience hungry for contact with the expressive experience of hearing and watching others engaged making music.
Museum
exhibits are available to view online. Even Zoom lectures on subjects as esoteric as the history of
Jews and their influence in bringing chocolate
to Europe and the new world can keep us learning and growing.
Another friend living through the lockdown in Manhattan practices as a speech and language pathologist by Zoom and makes bread twice a week. She also sews beautiful masks that she gives away. I am baking bread and fun cupcakes and working with my psychotherapy patients from home. Now, as I emerge from the fog of grief and loss, I'm working on a book manuscript relating the incredible journey I've had with my dear husband
Stephen
who died in May 2020 from complications of Alzheimer's disease. I hope to illuminate for others who may have begun this trek with spouse or parent, or good friend, what I experienced and what helped me through it. I wouldn't have had this any other way. He is free from confusion and despair, he didn't linger and decline over a longer period of time, and I was with him when he passed.
In love and peace,
Shielagh


Be the first to post a comment.

7/19/19

Here in 2019, some 14 years since her death, we are still contacted by owners of Mary's work, seeking to confirm the work is hers, and in all cases but one, it has been. This week an art dealer seeking provenance and validation contacted us to ask if this lovely painting was hers. Evidently the signature had been cut off by a framer but the previous owner had added a handwritten note on the back crediting the painting to Mary "in the 1980s." Yes, there is no doubt in my mind that it is Mary's work, and we happily confirmed it.




We feel so fortunate, even blessed, to live with Mary's work in our home. She was truly a gifted artist with a huge spirit, and it is wonderful that new owners still enjoy her work and take the time to let us know.


Be the first to post a comment.

5/27/19

As Mary's only child, I am blessed to have many of her paintings in our home. We shipped them, as well as a portfolio of scores of unframed watercolors, to our home in Southwest Florida. The vivid colors fit so well with our tropical lifestyle. She painted two small oils in about 2002, one shown here, and surprised my husband and me each with one for the holidays. We had them framed simply and enjoy them in our living room.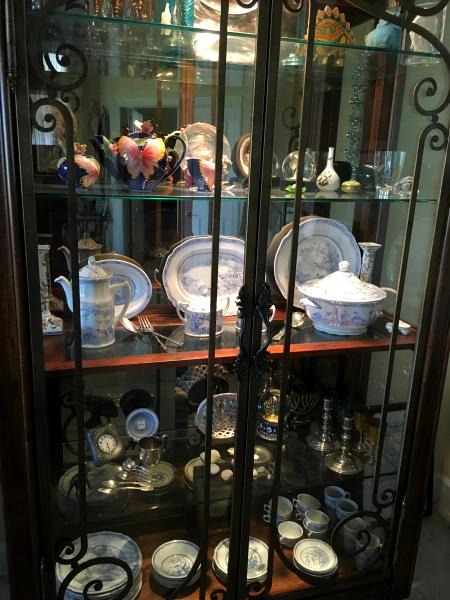 When we moved south, we brought boxes of carefully wrapped treasures, long stored in our attic. A few had been displayed in a china closet we chose to leave behind for the next owner. Here you see old baby silver from me, my mother and her mother, her grandmother and her great grandmother going back to 1812, Venetian glass, Judaica, and the lovely 1913 Furnival's Quail transferware dishes my parents bought in Santa Barbara in the '60s. The colorful tea set was a more recent find in Pier 1 my husband gave me for our anniversary a few years ago. This gorgeous china closet came from a consignment store here and suits us and our Florida lifestyle beautifully.


Be the first to post a comment.

5/26/18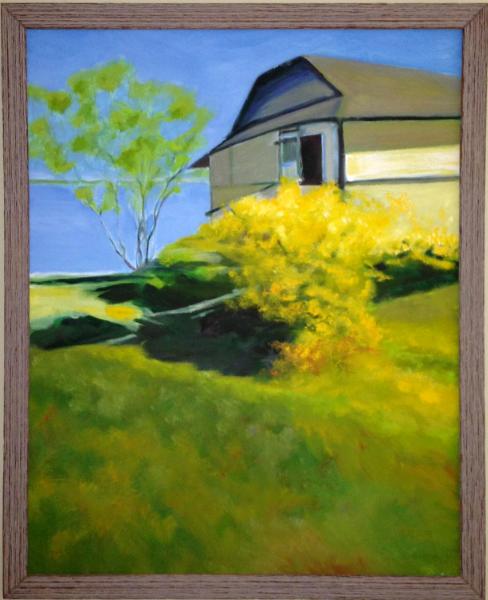 Recently I was asked this question by an owner of her work. If you look at all the paintings in Mary's "gallery" here, you'll see many abstract paintings. In fact, her art only changed when she was much older and had moved to Maine from California and shared studio space with a more representational, impressionistic painter and near an old friend who was a very successful painter (Abbott Pattison, http://www.hpattison.com/abbottpattisonoilpaintings) and became more influenced. Also, her vision began to fail in her late 70s and she began painting from photos.


Be the first to post a comment.

10/19/16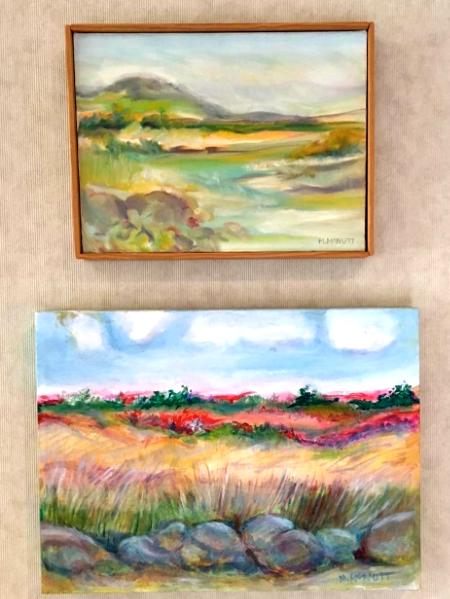 Earlier this year I closed my New York office after more than 20 years and relocated my clinical psychology private practice to the college town of East Stroudsburg, Pennsylvania. I had the good fortune of meeting an esteemed psychiatrist here from whom I am renting a spacious office. After months of working there and enjoying the light pouring in from the three windows and the work I do within that space, I hung two of Mary's paintings that can be viewed as clients enter the room. We are blessed to own many of her beautiful paintings, many of which are uploaded here for your appreciation.
The two landscapes are both works from the latter art of Mary's life, after her vision began to deteriorate from macular degeneration. They are still very evocative of the Maine terrain but in certain respects more impressionistic than her earlier representational work. As her gallery of work here shows, her earliest paintings were realistic, but the bulk of her work was abstract, and often symbolic but not realistic. I find it interesting that she managed to incorporate the two styles into the last period of her work.


Be the first to post a comment.

10/15/14




In the last year, several people have seen Mary's paintings and contacted me because they either knew her, have one of her paintings or would like to own one. I think putting them on Pinterest has been a factor.




Mary was raised Episcopalian and gravitated in the 60s toward Eastern spirituality. She and my dad both practiced yoga and accepted the Buddhist precepts of karma and reincarnation. Their lives were very spiritual and helped me find my own way on my spiritual path, admittedly with many detours and mid-course corrections.




Mary's been gone nine and a half years, and it's hard to believe. I live with her paintings at home and at work, and I miss her, and yet I know this is as it should be. We are born, we live, we grow old, and eventually we die. Next week I am meeting up with one of her dear friends while I'm attending a professional conference in Southern California. She made and kept many good friends, and most of them are gone or we've lost touch.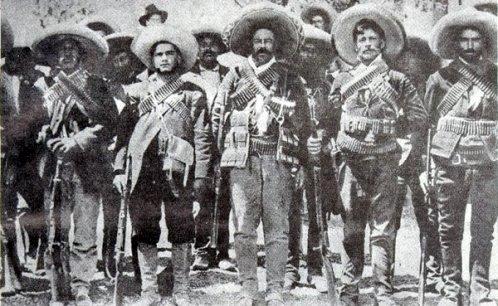 This week would have been my parents' 64th wedding anniversary. Recalling this got me thinking of how they drove down into Mexico, into Baja California, on their honeymoon, driving Daddy's Studebaker "Delilah." They came to an arroyo where the road was washed out and sat there looking at the water, wondering how they would get across. Out of nowhere a group of what I was told were called "banditos" complete with crossed bands of bullets across their chests and guns at their hips appeared and surrounded the car. My mother said she was scared. Then they removed their pants, put the bundles, including weapons, atop their heads, and carried the car safely to the other side.
I have always thought this was very cool. Still do.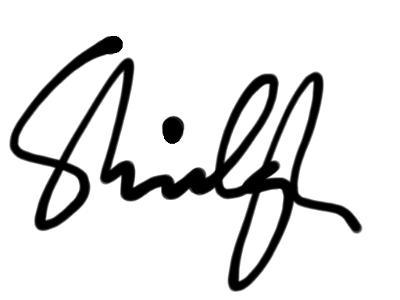 Be the first to post a comment.

10/14/13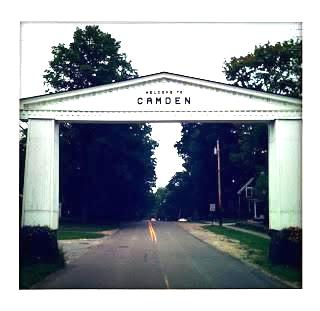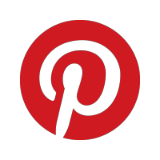 Like many others who enjoy saving images encountered online, I've begun using
Pinterest
and recently "pinned" several of Mary's paintings onto my
Fine Art Pinterest Board
. Someone recently followed a pin of one of these paintings to this website and contacted me via the form on the contact page.
This kind soul wanted me to know how much she loved Mary's work and to say that she had fallen in love with several of the paintings that she saw in the apartment building where Mary lived. She added that her mother lived there as well, but in fact her mother had passed away just days before she contacted me.
I had no idea any paintings remained at Mary's old residence, because the family had done our best to remove all her things and either distribute them or donate them long ago. Mary left there to live for more than a year in an apartment at Quarry Hill's assisted living before she died. I was dismayed to learn now that a number of Mary's paintings were on the walls of the trash/recycling area of the apartment building.
After contacting the building management, I was able to arrange for this very caring woman to come and select several paintings for herself. She did so and I have uploaded them to this site. In addition, she took the remaining paintings, while suffering in her painful time of loss, some of which had been screwed right through the canvas into the wall of the trash room, and attached hanging wires to those that lacked them, and put them up in common areas where the residents could enjoy them. She told me she had come to really love Mary's work during the years that her own mother was a resident there. That she could be so caring of the paintings at such a time and notify me as she had really touched me. had it not been for Pinterest, I doubt we ever would have connected as we have.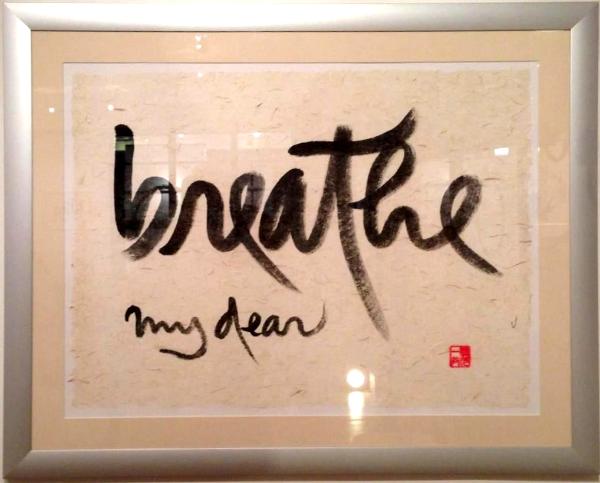 I conclude this post with a photograph I took recently of some beautiful calligraphy made by the Zen Buddhist monk Thich Nhat Hanh whom I had the blessing to see and hear in New York in September. His lovely calligraphy captures his clear, loving philosophy of living, and I share this "Breathe, My Dear" with all who suffer and grieve or are otherwise burdened with the cares of life. He is 87 years old and an amazing human being from whom I have learned a great deal. Mary would have loved him, I know.
The last photograph reminds me of Mary's funeral service when the chorus from Quarry Hill came to sing, "Beyond the Sunset."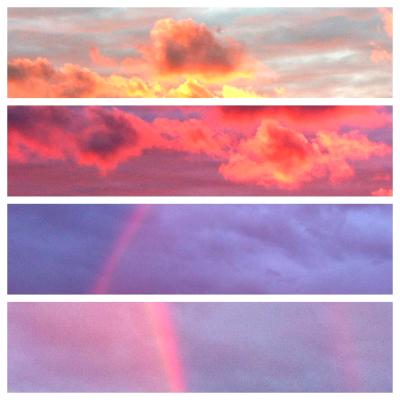 Be the first to post a comment.

4/28/12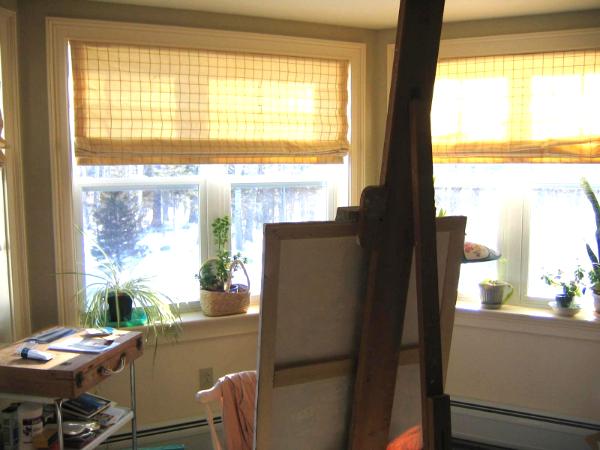 When I decided to build this website as a tribute to my mother's painting and thus to her life, little did I know what a gift to me this sobering responsibility would be. As I have received digital photos of the paintings she gave to friends and family members to upload into the main gallery, I've remembered many of these works so well having lived with them. I've just added a large number from the collection of Mary's grandniece, Allison Tate, which you must see.
A curator must be sensitive to the beholder as well as the wishes and will of the artist. Layout matters, and fortunately, virtual galleries are far easier to rehang than wood, canvas and glass ones. Today some friends are coming for coffee and dessert after a festive dinner out, and I moved one painting and hung another one in its place. Doing this took several trips up and down stairs and a request to my husband to hang the replaced one in a new place.
The photo of Mary's studio in the sunroom down the hall from her apartment at Quarry Hill shows how much making art meant to Mary to the very end. She was painting there and even doing some painting classes for other residents until a few months before her death when she weakened and was confined to a wheelchair. She had pretty good light there, as the room faced north, and the French doors afforded her some privacy, although few of her neighbors wandered in. Before this she painted at Posie Pattison's up Route One in Lincolnville Beach where she shared her lovely big studio for a number of years. She had a small extra room in her apartment at Megunticook House, before moving to Quarry Hill, where she kept her easel and did some work, but that room wasn't really adequate for her needs.
My mother's good friend renowned sculptor and painter
Abbott Pattison
was a wonderful guide to her in the final stage of her painting career. Abbott has been gone about 13 years as I write, but his son Harry has built a gorgeous tribute to his work which has informed my own efforts. Please click on the link above to visit the site when you can, especially if you knew Abbott or his work. I believe he was a very talented man, and major collections including the Whitney agree.
I sat for Abbott, and he painted me painting one sunny Maine afternoon at Posie's. You can see his creative addition of Mount Battie in the background. I'm not sure this painting shows it, but I've always maintained his work was Matisse-esque. He did a number of others of me that are spectacular but I won't share images of them here. Abbott helped Mary market herself more competitively. She cherished their friendship as well as their collegiality. Every artist, no matter the medium, needs honest, informed feedback. Abbott and his gifted sister Priscilla (Posie) gave her that, my father surely did, and in a small measure I did as well.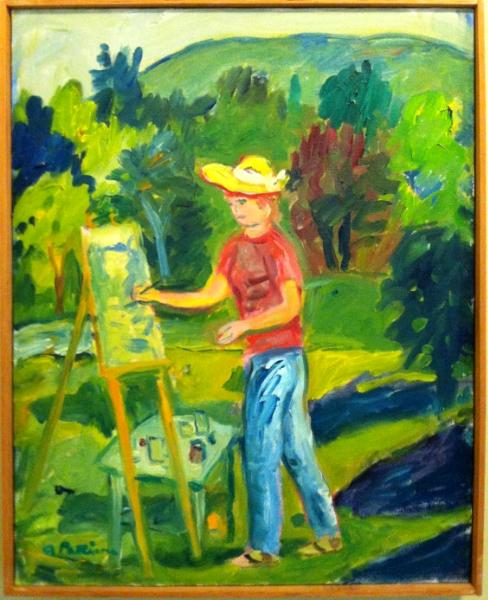 Be the first to post a comment.

Previously published:
The Life and Art of Mary Lee McNutt, 1921-2005
RSS
|