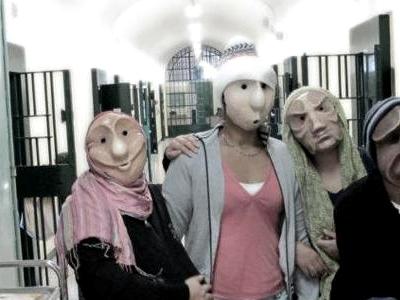 'The Telephone Shop' is a One Woman Show by Sally, directed by Emma Kanis of Madame Voltaire's Black Cat Cabaret, in Manchester UK. Lasting 50 minutes in duration, this physical Theatre piece follows one woman's journey from Innocence through to sexual Maturity and everything in between. It is poignant, funny, tragic and powerful.

Using two half masks, Polly Amorra and Baba Lingam, the piece culminates in a humorous take on the ever expanding world of Westernized Tantra the peddling of sex..

This is an honest, cutting edge play.

To Book please contact: Emma Kanis. Director: 00447790408078

This Show can be booked as part of an Educational programme followed by a Mask Theatre workshop




Be the first to post a comment.

Mask Matters. Caricature full and half face theatre masks for sale. Workshops.
Handmade Archetypal Caricature Theatre Full Face and Half Masks for sale. Physical & Mask theatre workshops. Mask construction and design. Performance. Private and Shamanic mask Commissions.
RSS
|