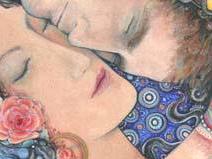 Purchase original tattoo designs which are exclusive to me Liza Paizis : whimsical, fantasy filled and very unique, all drawn by hand. Tree of Life tattoo, owl and phoenix tattoo designs and more !

Please click on the photo above or go to my

Etsy Shop.




Be the first to post a comment.


mermaid and fairy art nature fantasy romantic inspirational symbolist art with dragonfly butterfly cat owl art and jewelry designs for exclusive artisan gifts.