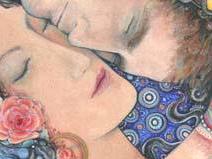 Click an image to enlarge

Beautiful cat etchings, owl etchings, fairy etchings and etching prints of romance and lovers. All original limited edition etchings, aquatints and solar plate etchings by Liza Paizis.

Etching print making is a process where the artist can reproduce an image by hand thereby creating an affordable, original collectable piece of artwork.




mermaid and fairy art nature fantasy romantic inspirational symbolist art with dragonfly butterfly cat owl art and jewelry designs for exclusive artisan gifts.