Major Contribution to the Gallery!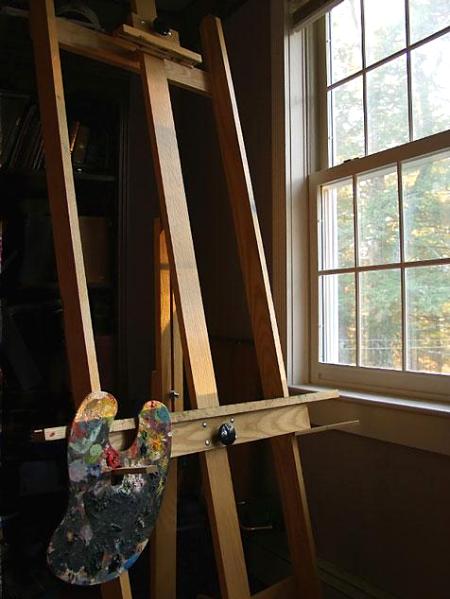 Allison Tate is a major Mary McNutt collector, estimating that she owns 75 to 100 works. Recently she photographed and sent us over 20 images which we have uploaded into the gallery. These works consist mostly of two categories: 1) Very early work, much of it very modern and unframed, probably done either during her master's program at Art Center or shortly thereafter; and 2) work done towards the very end of her life, already showing sweeping expanses of color with much less of the detail consistent with her earlier work. Several of these later works, all oils, have mystical qualities, evoking Christian symbolism of angels, the cross, or tunnels of light.
Please take some time to revisit the Gallery and enjoy these paintings. We don't have the measurement or titles, such as they are avilable, from Allison yet, but there seems to be no point in delaying uploading this trove of Mary's work. Seen in its entirely, this amazing body of art reflects a true talent that spanned more than six decades.


Be the first to post a comment.

Previously published:
The Life and Art of Mary Lee McNutt, 1921-2005
RSS
|