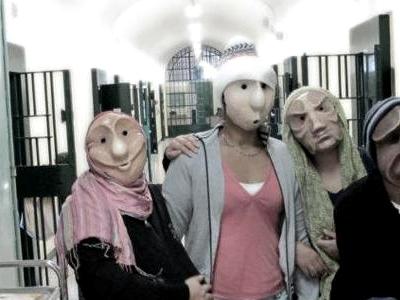 ZORROW

Commissioned for singer songwriter Michael Diamond, Zorro was made from the words of a poem as inspiration.

Make me a mask to hide my sorrow

I borrow my sorrow from tomorrow

Make my nose as big as Zorro

Be the first to

post a comment

.
Mask Matters. Caricature full and half face theatre masks for sale. Workshops.
Handmade Archetypal Caricature Theatre Full Face and Half Masks for sale. Physical & Mask theatre workshops. Mask construction and design. Performance. Private and Shamanic mask Commissions.
RSS
|