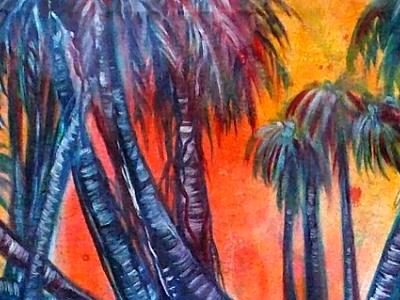 Click an image to enlarge

Being green minded, I transform CD and DVD's into works of art, which I call DiskArt. I use CD/DVD disks that were old, worn and bad. So instead of them going into the garbage, they have found their way to me and I turned them into cool art. I am always in need of them, so before you toss any, please send them my way. I will give them a new life.




The beginning of each DiskArt piece starts with canvas being glued and trimmed to each individual disk then painted randomly with acrylic colors. Handwritten; using dimensional fabric paints are TV/Movie/Theatre titles, facts and quotes. The disks are also layered to give the faces some depth, using different sizes of bottle caps. The portraits are finished with a three color oil paint.

Be the first to

post a comment

.