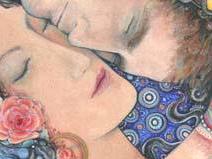 Butterfly Moth pewter keyring butterfly keychain from an original design by Liza Paizis
This gorgeous Butterfly Moth keychain has lovely bold detail characteristic of the Art Deco style and has been cast in high polish lead-free pewter from my original design.

The moth measures 5.8 cm x 2.5 cm (2 1/4 inches x 3/4 inches) and it is attached to a keyring on a sturdy chain. Each one has been antiqued with a patina by me, making each moth slightly different. It is signed on the back with my name.

It can also be detached from the keyring and used as a zipper pull !


~ Please click on the thumbnail below to view details of this charm.

This piece will not tarnish - to renew its natural shine just rub gently with a silver cloth.





mermaid and fairy art nature fantasy romantic inspirational symbolist art with dragonfly butterfly cat owl art and jewelry designs for exclusive artisan gifts.