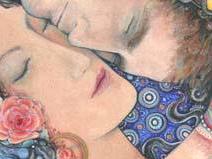 Owl Ring barn owl totem jewelry original artisan owl ring
This delightful owl ring has been cast in shiny lead-free pewter from my original carving in wax.
This is a special barn owl totem ring to wear with you always....

A perfect gift for any owl lover !


•The whimsical owl is cast in solid lead-free pewter
• It measures 1 x 3/4 inches (3cm x 2cm)
• The adjustable ring fits most sizes.
• Highlighted with black patina to pick out the lovely details of the owl.
• This lead-free pewter item will not tarnish : to renew its lovely natural shine just rub gently with a silver cloth



© owl jewelry www.LizaPaizis.com

mermaid and fairy art nature fantasy romantic inspirational symbolist art with dragonfly butterfly cat owl art and jewelry designs for exclusive artisan gifts.