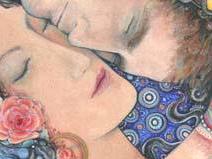 These are perfect for stylishly storing jewelry and mementos, and feature the unique art of Liza Paizis.
The hardwood box showcases a ceramic tile. A spring-loaded hinged lid stays open without tipping the box over and snaps closed securely.

Available exclusively through the online art & gift shop CafePress.com

~You can see the some of range by clicking on the thumbnails above, or
please click here to see more or to purchase !



mermaid and fairy art nature fantasy romantic inspirational symbolist art with dragonfly butterfly cat owl art and jewelry designs for exclusive artisan gifts.