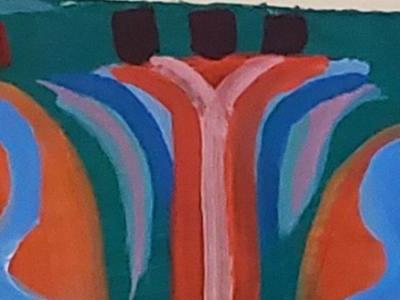 Click an image to enlarge

Wildlife Landscapes and Portraits in Pastel, Acrylic and Graphite Pencil




I feel it's important to respect animals and wildlife. I remember in High School Art class visiting and sketching animals at the zoo. It's interesting to me to see the various animals and birds that live in different parts of the world. We learn about them on TV and in real life. Animal and wildlife survival is based on a continual search for food and habitat. Thus we learn as I did in a College course called "Human Ecology" about the Food chain and basic animal survival. The reality can be distasteful to us, as we watch and learn about the battle between predator and prey. But as humans we share a planet with so many species and the beauty of it is in the many unique characteristics of them, like the Tiger, Leopard, the Koala bear and the elephant. Animals and/or wildlife that become extinct can disrupt the ecosystem and cause detrimental changes to it. It would be a sad day in our lives or our children's lives to see the last of our dwindling elephants.

I'm a firm believer in zoos and wildlife sanctuaries that can provide a safe haven. It helps us see and understand that we are a part of a planet with more than ourselves to think about. As Humans I feel we have a responsibility for the animals and wildlife and for their survival.




Be the first to

post a comment

.