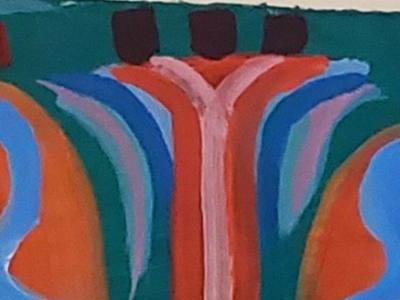 Click an image to enlarge

Tropical, Herons, Geese and small Birds

Pastel and Acrylics




I decided to open up a gallery just for birds as part of my series of Wildlife artwork. I observe them when in view where I have seen them close up such as BlueJays, Cardinals Sparrows and Crows. I have only seen an Owl once in the wild at a Wildlife center that had an injured wing. Owls are ideal for Fall and Winter scenes that I love to paint. Pastel is a great medium for painting feathers. It can create the soft feathery texture without the heaviness. I have observed Flamingoes and other exotic birds at the zoo. The colorful tropical birds inspire my creativity. Without Zoos it would be almost impossible for me to see them.

Most of my landscapes include birds. A bird in flight seems to be the perfect final touch.

Be the first to

post a comment

.