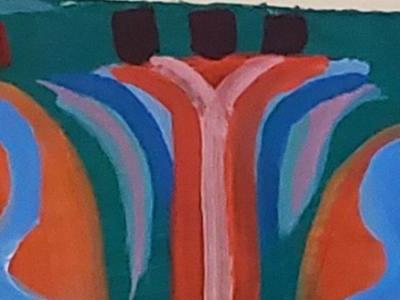 Click an image to enlarge

Colorful Landscapes

Still Life Florals

Portraiture




When using color in landscapes I take into consideration that my format is a flat piece of paper that will require varying shades of color to produce depth distance and dimension. Just as our eyes do not visualize every detail with an object in the distance color tends to fade and not seem as vibrant. So I have to use a little bit of science when creating an entire landscape.

I like color which is one reason Fall is a favorite time of year for me. I like the earthy colors of Autumn. Even though Winter is cold and the days shorter I also like to paint Winter scenes that you will see in my other galleries.

Pastel can be a difficult medium since I sometimes like to get into the tiniest of details. The details can be very rewarding but a bit involved and time consuming.

Be the first to

post a comment

.