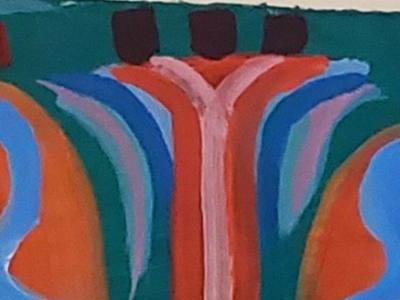 Click an image to enlarge

Colorful Landscapes

Still Life Florals




I began with Dry Pastels in grade school where I won an Honorable Mention award in an 8th grade Art competition. Pastel may be considered a drawing medium to some but I feel the medium is unique and does have drawing qualities. I have found through my experience with Pastel that it has 3 techniques. That is drawing, scumbling and blending. Scumbling is important to me when layering colour. I have to say that I use many colors for layering. I may use several colors when applying it to areas such as grasses and plants. The end result may sometimes appear as one or few colours but it prevents it from looking flat and lifeless. As I've said I like detail although Pastel is a little tricky sometimes since I don't really use Pastel pencils. With Pastels you can use a blunt or sharp edge and I like that better than the point on the pencil because I feel it has the desired creative effect that I like.

When using colour in landscapes I take into consideration that my format is a flat piece of paper that will require varying shades of color to give it a 3D effect. Of course there are other aspects to consider such as perspective. Just as our eyes do not visualize every detail with an object in the distance color tends to fade and not seem as vibrant. So I have to use a little bit of science that is the atmosphere which obscures our vision and causes haziness in the distance. I keep this in mind when choosing color. Many of my landscapes include the sun. I like to depict the sunlight and also the shadows it creates. It was also pointed out to me that the higher the sun the shadows are shorter. Thus a low sun creates longer shadows but with less intensity, Since I like to work the colour changes in the shadows many of my paintings include a low sun. I have used Pastel for Designs and Wildlife but this Gallery includes mostly Landscapes and Still life.

Pastel can be a difficult medium sometimes because unlike wet painting mediums you can apply too much Pastel depending on the specified tooth or grain of the paper.

Be the first to

post a comment

.